In hopeful anticipation that the Euro Cup will finally be able to happen in 2021 (and not postponed again), I've decided to dedicated my first post of 2021 to the greatest sport on earth — soccer! (or football as the rest of the world calls it).
Note: whenever I refer to the sport as "football" when I'm abroad, people always assume I'm referring to "American football" due to my accent. So to avoid confusion, I just stick to calling it soccer.
While I have many favourite soccer quotes (do people have favourite soccer quotes? I love quotes in general because you can just plop them into messages and immediately feel smarter), I feel like legend Franz Beckenbauer had said it best, "Football is one of the world's best means of communication. It is impartial, apolitical and universal. Football unites people around the world every day. Young or old, players or fans, rich or poor, the game makes everyone equal, stirs the imagination, makes people happy and makes them sad."
And it's so true. I feel like some of my best travel moments have revolved around some soccer related event. I've watched countless soccer games in countless countries, and often yes, my eyes are transfixed on the screen, on the verge of a heart attack, but aside from that — it's about the people I watch it with and the lasting bonds we can still share years later.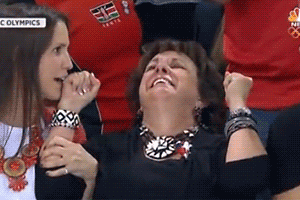 Before moving to Europe, I mostly associated Europe with a continent of people who are constantly travelling by train, people who care a lot about food but stay impressively skinny, and of course — soccer. When you watch a lot of European soccer, it feels like half the people in Europe must be soccer players.
Being 23 when I moved to Europe, I natively figured that due to the high soccer player/normal people ratio, you probably just meet them everywhere: on the train, in the line at Lidl, ordering a currywurst, at Oktoberfest, etc.
My WAG dreams were dashed when I learned this is NOT the case. Europeans actually have very normal jobs, and surprisingly, most of them aren't soccer players at all. In fact, when someone says they're an accountant, they're most likely not an accountant for the Bundesliga at all, but for some very normal company like KPMG. Who would've thought!
Fun fact: I almost did a Master's degree in International Sports Studies at the University of Koblenz but the program got cancelled during the year I had planned to apply! My dreams of being Kate Abdo was dashed that tragic year. I guess it just wasn't meant to be.
Nonetheless, despite not dating or befriending any soccer players (unless you count a German ex who who bears a striking resemblance to Lukas Podolski), or achieving my dreams of being a soccer commentator during my over four years living in Europe, I've had some great soccer moments in Europe (and elsewhere as well!).
Here are my top 12!
12. Russia vs Croatia, World Cup 2018 (Quarterfinals) in Honolulu, Hawaii
Since I'm currently living in Honolulu for the winter, I thought I'd start off my list of memorable soccer moments on this sunny island.
Living in San Francisco at the time, and being frustrated with the lack of places that showed the World Cup there, I was pleasantly surprised by the soccer love in Honolulu on a trip to Oahu (non-American tourists to the rescue!). Despite the time difference, I remember watching the Russia vs Croatia game at the International Food Market early in the morning with Yann and a bunch of Russians.
Just as the game eventually went into penalty shoot-outs, the shuttle bus to take us to our snorkeling spot had arrived, and I had no choice but to unglue myself from the edge of my bar seat and get into the snorkeling van (as I'm writing this, this definitely sounds like peak first world problems).
I always get extremely nervous during these shoot-outs so I remembered constantly refreshing my phone on the drive there to get live updates and waving my phone around to get better reception while trying to make small talk with others in the van so I didn't come off as a complete weirdo.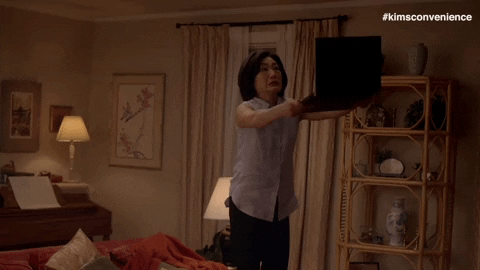 11. France vs Croatia, World Cup 2018 (Final) in San Fransciso, California
Living in San Francisco during the last World Cup was a terribly unpleasant experience. It's not a soccer-loving city and I couldn't even find a sports bar that showed the Argentina vs Portugal game (Messi vs Ronaldo anyone?!). 
Nonetheless, it was definitely memorable living through a massive world event, but living in a place where no one cared, and having to watch most of the games alone (in hindsight, I guess this was great preparation for 2020!).
On the bright side, having no distractions while watching the games AND with Germany not making it past the group stage, I watched every game with meticulous detail and predicted early on a France vs Croatia final, with France bring it home. Imagine my surprise when it came true and I watched my predictions become a reality!
I was also extremely annoyed at myself for not placing any bets, as I surely would've won millions and be living on my own private island by now.
(Fun fact, did you know that you can own your own private island for less than $100,000? So wild! I'll definitely be researching some islands as I look to make my first property purchase.)
10. Germany vs Sweden, World Cup 2018 (Group Stage) in Mountain View, California
I had purchased me and Yann's Warped Tour tickets well before the Group Stage dates were announced, so when I realized that the Germany vs. Sweden game was happening at the same time as the concert, I quickly googled German bars in Mountain View to make sure that we didn't miss the game.
I remember wearing my Germany jersey over a band shirt so I can be appropriately dressed for both occasions, and was so surprised by how crowded this small German bar in Mountain View was!
The crowd was a mix of 50-year old American men with some sort of German ancestry and millennial emo kids who never grew out of their Myspace hairstyles, but it was an unexpectedly fun and lively crowd, despite being so early in the morning.
Long live Myspace!
9. Germany vs Ghana, World Cup 2014 (Group Stage) in Zurich, Switzerland
Me and Miriam always joke about how we'll probably die from a heart attack from watching soccer one day, and while it's morbid to think about death while watching soccer, I think there's a highly probable chance that this will my cause of death.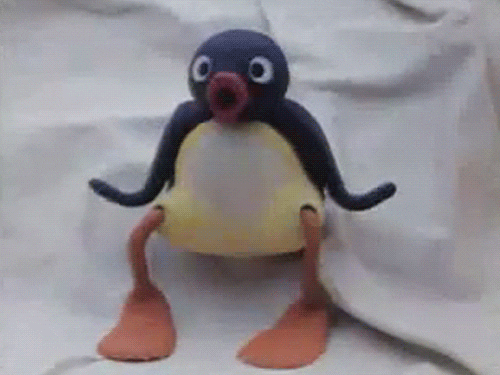 (live footage of me watching soccer)
We went to an outdoors bar in Zurich to watch the Germany vs Ghana game one time I was visiting her, and found it amusing how despite the mostly Swiss audience, you'd think you're in Ghana based on how ultra enthusiastic everyone was about Ghana (the Swiss-Germany rivalry runs deep).
Germany and Ghana had tied that game — so in the end no one was happy but it was definitely a close game that left us clenching our expensive beer right to the very last minute!
8. Germany vs England, World Cup 2010 (Round of 16) in Cairns, Australia
Germany and England have always had a pretty intense relationship, and their relationship on the soccer field is no different. Having met mostly German and British backpackers while I was backpacking across the East Coast of Australia in the summer of 2010, we all knew when the Group Stage was over, and in the the Germany vs England pairing happened, it was going to be a pretty heated game.
I was staying in a hostel in Cairns when the game went down and the hostel had a large screen up showing the game, with the audience being divided between two of the biggest groups of backpackers you get in Australia — the British and Germans.
Everyone formed sides and I stuck with my German friends on the German side.
After lots of WWII jokes and references that made me and my friends feel a bit uneasy, Germany had won 4-1!
The celebrations were cut short when some English backpackers started to pick a fight with a group of nearby Germans by calling them Nazis and shouting insults like "you may have won this game, but we won the war. TWICE!!!"
A German guy then grabbed a girl's England flag and started to burn it with his lighter, only to have three Brits run over and tackled him to the ground. Shirts were torn and blood started spilling when security and the hostel managers had to come out and break up the mini WWII that was brewing on their patio.
It may not have been the most pleasant game I've watched, but it was definitely one for the books!
7. Bayern Munich vs Paris Saint Germain, Champions League 2020 (Final) in New York, New York
2020 was supposed to be the year that I finally got to go to a Euro Cup game. I had dreamt about going to a World Cup or Euro Cup game ever since I took a German course as an elective in university and our German teacher asked us what interests us most about Germany (I had said Berlin, ha!).
One guy said soccer, and proceeded to show us his World Cup 2006 tickets that he for some reason carries around with him everywhere (tbh, I would do this too if I had one). He had mentioned that it had cost $600 and was worth every minute of it. I didn't know that soccer games could be so expensive, and was immediately mystified.
Fast forward a few years and I had put myself in the Euro Cup ticketing lottery and won — only for the games to be postponed thanks to COVID (Euro Cup games btw for those who are interested, as I've learned are MUCH cheaper than the World Cup. Tickets start at only 30 euros but getting them is all a matter of luck).
Nonetheless, I was happy to be in NYC this summer to watch the Champions League (which luckily was able to continue without an audience) since NYC gets pretty crazy whenever soccer comes around thanks to all the European tourists and expats around the city.
Rather than being able to watch the games in highly packed German bars, me and Yann made the best of it as he cooked us German food, got German beers from a local German grocer, and we watched the games from our apartment.
Despite living in Bavaria for two years (dividing my time between Munich and Regensburg), I had always hated Bayern Munich in the Bundesliga because where's the fun in cheering for a team that has won for the past 8 years?
However, having not paid much attention to the Bundesliga since I moved to the US, I quickly fell in love with the "newish" team — from Lewandowski (the MOST underrated soccer player in the world?), to the good old Müller/Boateng/Neuer/Kimmich Die Mannschaft gang, to fellow Canadian Alphonso Davies.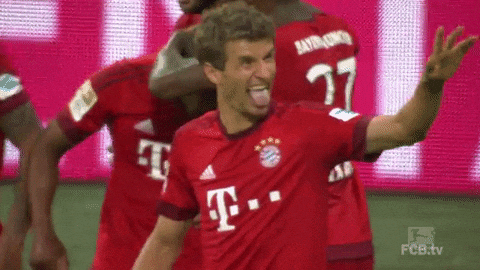 I had a great summer watching them on the international stage, beating Messi, Neymar, Mbappé and more in the Champions League. I was so engrossed, I temporarily forgot that I wasn't in Europe anymore!
6. Germany vs Portugal, Euro 2012 (Knockout Stage) in Toronto, Ontario
Watching the Euro in the summer of 2012 back home in Canada was a really special one, since I had just received a job offer to teach in Germany that fall. I had spent the summer dreaming about all the places in Europe that I was going to travel to by train, and what made it even more exciting was that one my friends Miriam, also received a job offer and was going to be moving to neighbouring Switzerland around the same time!
In between watching German Nutella commercials to brush up on my German skills and following a Die Mannschaft fan girl tumblr account, me and Miriam also tried to watch as many German games as we could in Celebration Square in Mississauga, our hometown in the suburbs of Toronto.
We decided to go to a German bar in Toronto for the Germany vs Portugal game with a bunch of friends to show sUpPoRt!!
Toronto/Mississauga has a large European population but not many Germans, so despite tons of bar options for fans to cheer on Italy, Portugal, Spain etc, we had to trek to the outskirts of Toronto for the one sole German bar in the city (and were pleasantly surprised by the large turnout there!).
Germany won that game but sadly eventually lost to Italy in that Euro (however, 2014 and 2016 more than made up for it, so it's all good muh ha ha!)
5. Germany vs Italy, Euro 2016 (Quarterfinals), somewhere on the way to Canada
This game unfortunately happened as me and Yann were driving from New York to Canada to visit my parents. We had managed to find a radio station that broadcasted the game so we were listening to the game in that old school way that people used to listen to baseball games.
Of course, as luck would have it, the game went into penalty shoot-outs as soon as we were close to the Canadian border.
Not wanting to miss the game while crossing the border, I freaked out and we had to immediately pull over to a cafe that had internet so I could livestream the shoot-out. Germany won that day as they have a great track record for winning during shoot-outs, which is one thing I love about Germans, they're just somehow so calm about everything (unless they catch you not following the rules).
4. Brazil vs. Germany, World Cup 2014 (Semi-Finals) in Mannheim, Germany
July 8th 2014 was a day most German will never forget, and a day most Brazilians wish they could forget. Germany had beat Brazil by 7-1 which is a number almost unheard of in soccer.
I was ecstatic to be living in Germany during a World Cup year. Every game in this World Cup was exciting and I had watched the games in countless cities across Germany, with different friends, in different bars, at different friends' apartments, and even in movie theatres! (in Bavaria to celebrate the World Cup, many large theatres would show the games free of charge on their big screens — it was like watching a movie only much more exciting).
As me and my friends watched the larger than life (literally) game unfold, at some some, the goals almost became too embarrassing to watch and it felt like the Germans were just taking turns getting goals in.
From Müller's first goal to Schürrle's last goal, we eventually all developed sore throats from cheering too much, which is certainly a unique and exciting problem to have.
Neymar being injured and missing the game really didn't help the Brazilian situation either. And just like that, Neymar's rolling on the ground memes came to a stop.
3. Germany vs. Spain, World Cup 2010 (Semi-Finals), east coast of Australia
Watching the World Cup in Australia in general was a really fun experience. As I was backpacking up the East Coast, I bonded with so many people along the way while watching the games.
There were all the large groups of Germans that I watched the big Germany games with, the groups of Northern Europeans and non-European backpackers who were nonchalant about soccer that I would recruit to watch some 3am game with, and sometimes there were some quiet moments, like this one time I was watching a random game in the hostel common room by myself, when a British backpacker asked if he could join. I can't remember what two countries were playing, but we had a great time talking about soccer in general, what the soccer culture is like in the UK, and I definitely impressed him with so much soccer knowledge that probably felt unexpected coming from someone who kept referring to the sport as "soccer."
It truly is the sport that unites the world. Sadly Germany lost to Spain 0-1 one tragic night after Puyol scored the only goal that game and crushed our dreams, but the memories and friendships made from each one of the games will definitely hold a special place in my heart!
2. Italy vs France, World Cup 2006 (Final) in Mississauga, Ontario
This one ranks as number two for me because it was the first ever World Cup that I had watched, and got me hooked into soccer.
Growing up in Mississauga, which has a large European population, I was always curious on why every two years, people would put country flags on the cars, and drive around town honking and screaming for a month. I had even asked my parents if we could also put a random country flag on our car but they said no.
At some point in high school, I realized it was because of soccer, and I decided to watch a game out of curiosity. Up until then, the only sport I had really watched was hockey, but I was never a huge fan like everyone else I knew.
Soccer had changed that, and I found myself watching every single game right up the the Italy vs France final, leading up to Zidane's now infamous headbutt. It was absolute insanity.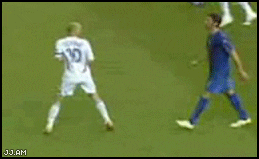 I knew then and there that soccer would have a special place in my life.
1. Germany vs Argentina, World Cup 2014 (Final) in Munich, Germany
Ok my #1 one is pretty obvious but nothing will ever match this moment. This will be the game I tell my grandkids.
After a decade of cheering on the Germans (which can be frustrating as they have a tendency of always almost winning), perseverance finally paid off. I was watching the game in a movie theatre with Yann and our friend Chris in Munich, and after a relentless 90 minutes of nail biting action, the Germans had won after a single goal from Götze!!
We could hardly believe it! After a long screaming frenzy with everyone at the theatre, we ran to our car, and drove around Munich, screaming and honking into the night (I had finally come full circle and become one of those people in Mississauga).
Weirdly, we had planned a Croatia trip the very next day so it felt surreal all of a sudden being in a country where everyone was living a normal life, while Germany erupted into endless parties.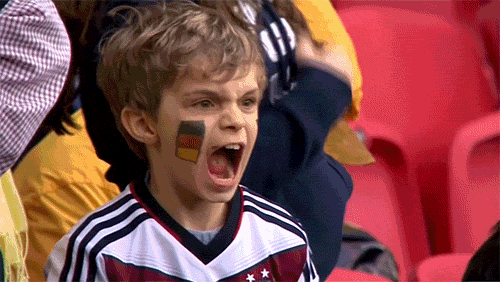 Do you have any memorable soccer moments? What was your favourite game of all time?